Are You a Mortgage Broker?
We are ready to help your mortgage clients with home insurance!
Why Work with Mosaic Insurance Alliance?
Our Mosaic Insurance team is ready to help your clients get their home insurance! You can contact our Personal Insurance Manager, Brittiany Anderson, for the next steps. Brittiany has been with Mosaic since 2010 and she started her insurance journey in 2006. Brittiany is ready to give your customers a no-obligation home insurance quote and find the carrier that is the best fit for them. You can call her at 425-212-1805 or email her at Brittiany@mosaicia.com.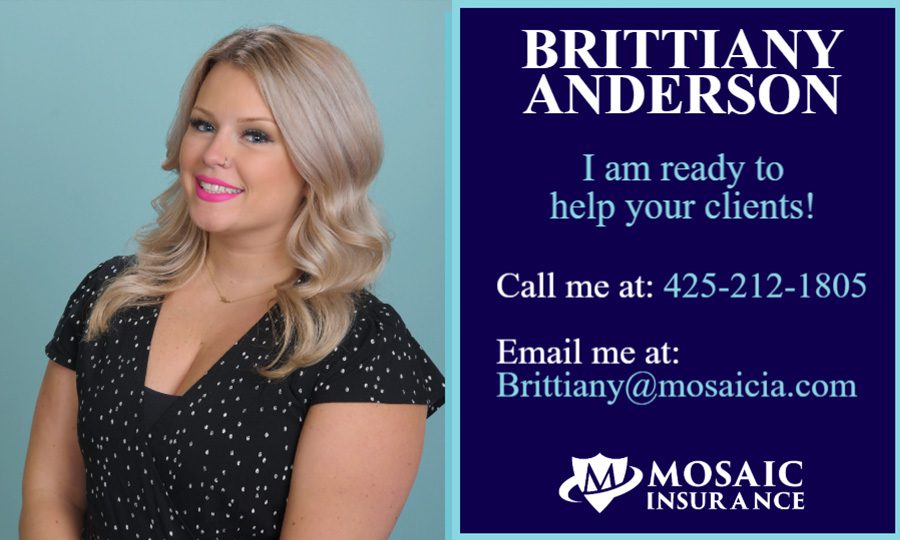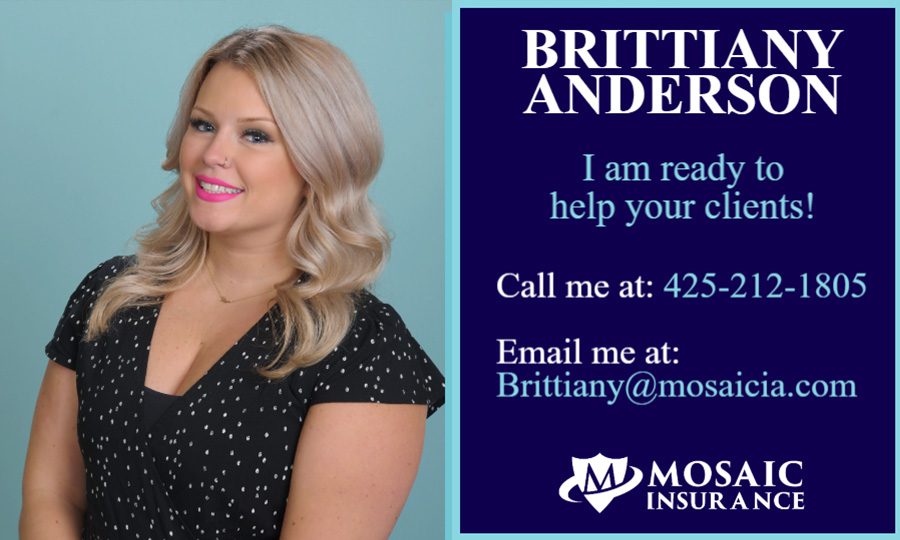 1. We understand that time is precious. We know that closing a loan quickly and easily is ideal. You want to make sure that your clients are taken care of with as little stress and time as possible. Closing things in a timely manner means that your client is happy, and you have more time to make even more clients happy. Let us help you get the insurance piece off your plate. You and Mosaic have something in common: we don't want you waiting too long for an insurance quote and messing up your deal. If you can loan on it, we can insure it. You can check insurance off the Closing To-Do Checklist. Let Brittiany make you look good to your client!
2. We have hundreds of 5-star reviews from happy customers. With more than 400 5-star reviews on Google alone, our reputation speaks for itself. Take a look at our reviews on Google or on our amazing feedback page.
3. We are licensed in multiple states. For personal lines insurance, we are licensed in Washington, Oregon, Arizona, and Idaho.
4. As an insurance broker, we have access to numerous leading insurance carriers in the country, some of which you can see here. To name just a few, we write home insurance with Safeco Insurance, PEMCO Insurance, Travelers Insurance, Allstate Insurance, and Foremost Insurance Group.
5. We have the one-stop-shop experience. We are ready to help your clients with all kinds of insurance needs, from home insurance to auto insurance, life insurance, boat insurance, homeowners association insurance (HOA insurance), and more. We can also help them with business insurance if they own a company now or in the future—even a home business. It is nice to be able to have your insurance needs in one place! It also means that if they want to go with a different carrier in the future, they can continue to work with the same independent insurance agent who has gotten to know them and understand their situation, wants, and needs.
6. We've worked with mortgage agents like you for years! Mosaic has been in business since 2010, and many of our teammates have been in insurance for 10-20+ years. You will be working with Brittiany, who has been with Mosaic since we opened and who has developed relationships with mortgage brokers since the very beginning. Brittiany has also been an insurance agent since 2006. She is ready to help you with all kinds of clients and living situations. Call her today.
7. We don't leave our clients hanging after they get insurance. After we help them with coverage, our process is to make sure that they have the best experience possible. To do this, we make ourselves easily accessible if they need us, whether it is to add a new driver, add a new car, explore other coverage options, ask important questions, or give us important life updates that impact their coverage. We also have handouts and monthly newsletters and postcards that give seasonal tips and important industry news. Our social media platforms also regularly share important things to know about at home, on the road, and at work. Our archive page shows past publications, and we are on Facebook, Twitter, LinkedIn, Pinterest, Instagram, Yelp, and Google.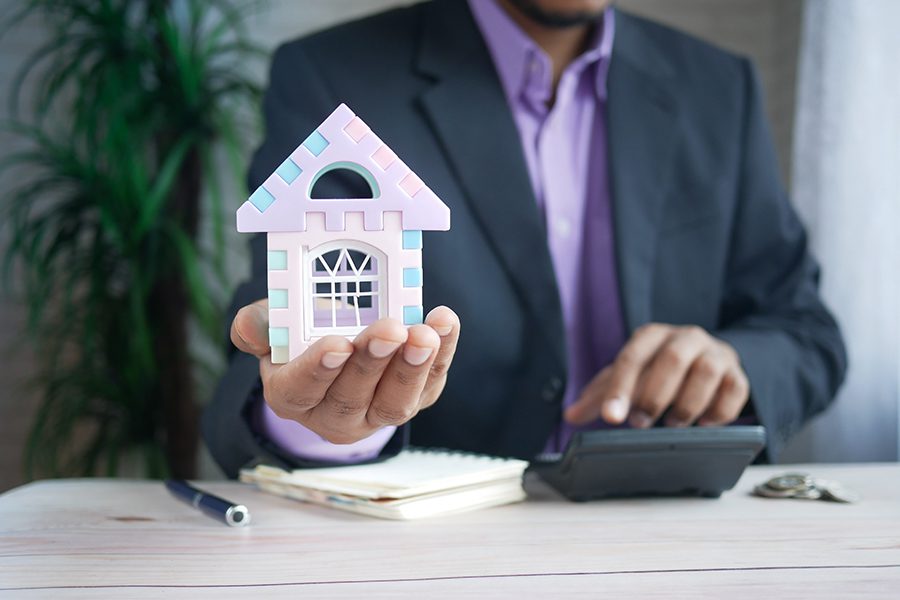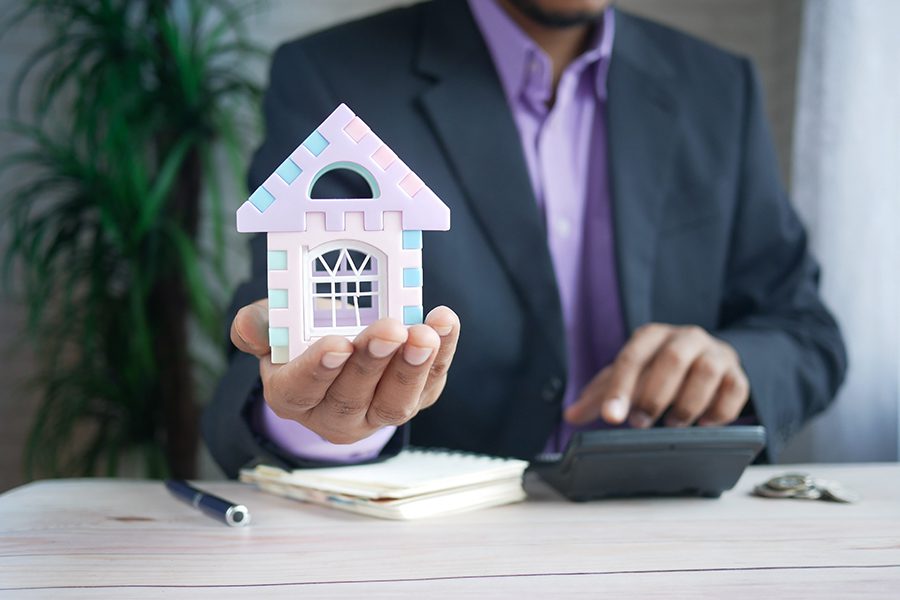 Get Started Today
Contact us today so we can help your mortgage clients with home insurance.
Contact Us
  Contact us
We are here to help you and your mortgage clients.
Get In Touch
It only takes a minute to get started.
Fill out the form.

We'll be in touch.

Get the next steps.
Would you rather discuss this in person? Get in touch with an agent today!