Airbnb Insurance (Home-Sharing Insurance)
Coverage that protects your Airbnb rental.
Specialized home-sharing insurance for when you rent out your house, summer home, or parts of your property.
Airbnb has gotten a lot more popular over the years. Are you thinking about trying it out yourself? Before hosting on Airbnb, make sure that your insurance carrier allows it and that your policies don't have exclusions you're likely to face. Your carrier might not cover any claims, or they might not cover certain circumstances, like theft.
It's also important to know that Airbnb's Host Guarantee is limited protection that Airbnb offers for certain circumstances if hosts refuse to pay for damages they caused…It is NOT an insurance policy! Mosaic carries specialty Airbnb insurance with various insurance carriers.
It's also not all about Airbnb
If you're renting through another home-sharing service, give us a call. Some companies like Airbnb are:
Vrbo
Tripping.com
HomeToGo
Wimdu
Booking.com
Couchsurfing
FlipKey
HouseTrip
Roomorama
Vacasa
Why should I get home-sharing insurance?
You never know who you will be renting to. Carelessness, criminal activity, and accidents happen every day. Having insurance helps protect you and your assets.
Replacement costs and home repairs can add up.
You can also face lawsuits if someone is hurt, or you are seen at fault for causing damage to another's property (like your neighbors' property).
Airbnb insurance can help protect you and/or your landlord against damages and lawsuits from carelessness, vandalism, theft, etc. brought on by the Airbnb renters. Mosaic can help you get Airbnb insurance that has liability coverage (in the event of a lawsuit) and property coverage (in case anything is damaged or stolen).
Having the right insurance can help pay for not only your property loss, but also for the property of others, costly medical bills, and legal counsel.
The bottom line: it's better to be safe than sorry.
As an insurance broker, we sell Airbnb insurance with various carriers, such as:
Travelers Insurance (2.0 Homeowner's Policy & Home Sharing Host Activities Endorsement)
Encompass Insurance
Allstate Insurance (HostAdvantage Home-Sharing Insurance)
Safeco Insurance
(Please keep in mind that carriers are subject to change and can change guidelines at any time.)

Airbnb coverage can be used in different ways.
You are renting out your entire home to someone for a short period of time.
You are temporarily renting out part of your home or another structure on your property.
You have a summer home or cabin that you rent out during certain times of the year to various people.
What do you need to keep in mind when getting Airbnb coverage?
You might need a commercial insurance policy for your home-sharing situation. Sometimes clients need a commercial insurance policy when they rent out their property through a home-sharing service like Airbnb. We are ready to look at your particular situation and see what needs to be done. We can help you determine if you need a commercial Airbnb policy or a personal lines home-sharing insurance policy. After that is determined, we can shop amongst our various carriers and see which is a good fit for you.
Know the details of your policy and get insurance coverage through a carrier that meets your needs. For example, some insurance companies will provide only an endorsement to cover up to 30 days a year for Airbnb host coverage. If you plan on renting out something like your summer home all summer long, 30 rental days per year is most likely not enough time for you. On the other hand, if you plan on only doing a few weekends here and there during the summer, the 30 days might be all that you need.
You need coverage even if you are renting out just a portion of your property, like a single room.
You should get in touch with your insurance agent prior to renting.
If you want to participate in Airbnb or another similar rental service like Vrbo, HomeAway, or Booking.com—and you do not own your home or property—you will have to approve it first with your landlord. You will also want to make sure that their policies and yours have ample coverage and will accept Airbnb.
We can help you get Travelers' 2.0 homeowners' insurance and their "Home Sharing Host Activities" endorsement.
Getting our clients this coverage opens up the possibilities for them to get coverage on primary and secondary homes that are fully or partially rented out for 30+ days. It is important to know that in addition to the common 30-days-or-less yearly restriction, some home insurance companies will either not accept people using their primary or rental homes with an Airbnb exposure. Since a lot of people use their vacation homes during the summer for personal use or to rent out, that 30-day restriction creates a huge gap in coverage. With Travelers Insurance being one of our insurance carriers, Mosaic Insurance can get you significantly lower rates on Airbnb host insurance for 1-181+ days, with the option to do daily, weekly, or monthly increments.
When we create a Travelers 2.0 homeowners insurance policy, we have the option to cover entire rooms, entire floors, a garage, a guesthouse, and/or other structures on the property. For example, if a client has a couple of rooms in their basement that they rent out about 90 days of the year, a Mosaic Insurance agent can run a free home insurance quote with Travelers and get a policy that has a lower annual premium with more dwelling coverage compared to a policy from many other insurance retailers.
Also, Travelers is not the only carrier who offers endorsements like this. You can ask us about other carriers Mosaic writes with who allow more than 30 days like Encompass Insurance and Allstate Insurance.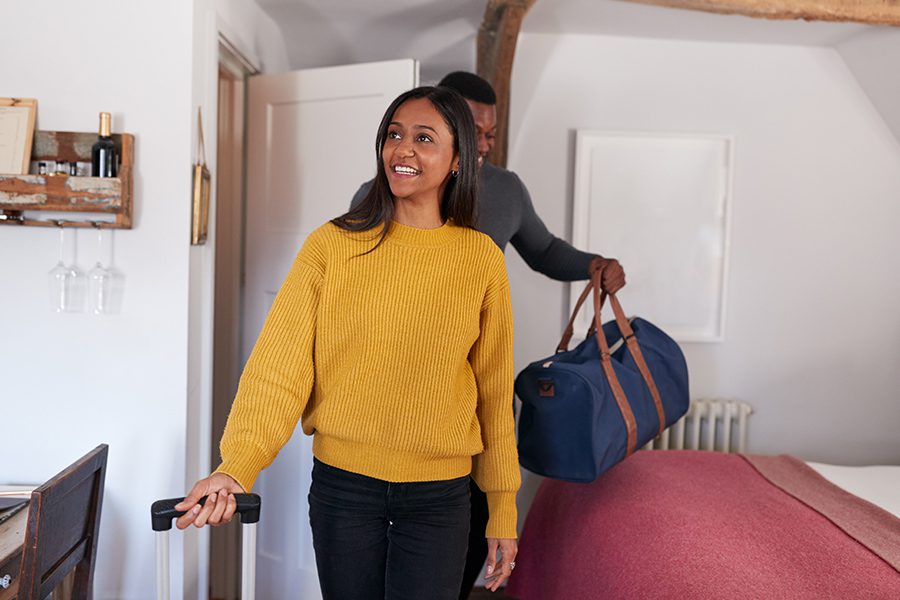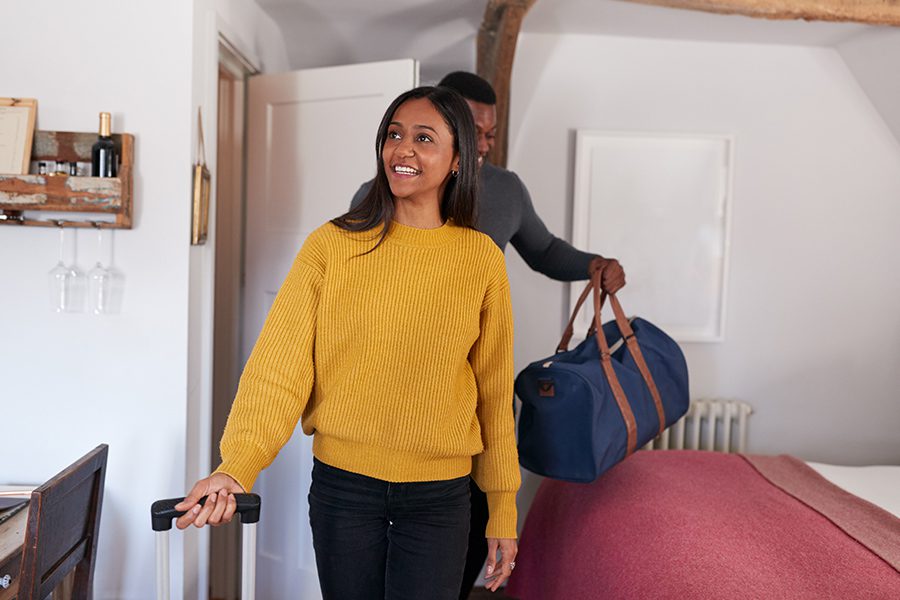 Get Started Today
As an independent agency, we are here to help you find the right Airbnb Insurance (Home-Sharing Insurance) coverage.
Get a Quote
  Airbnb Insurance (Home-Sharing Insurance) Quote Request
As an independent agency, we are here to help you find the right coverage.
Get a Quote
It only takes a minute to get started.
Fill out the form, we'll be in touch.

Review options with an agent.

Get the coverage you need.
Would you rather discuss this in person? Get in touch with an agent today!