Cannabis Employment Practices Liability Insurance
Interest for cannabis employment practices liability coverage continues to increase
Cannabis insurance that helps protect your cannabis company from employee lawsuits.
Employment practices liability insurance (EPLI) can help protect your cannabis business from many different types of employee lawsuits. What are the benefits and cost of this coverage? Read on for more information or give us a call at 425-320-4280. We can give you a free quote and answer your questions.
EPLI exists to protect business owners from employee lawsuits where previous or current employees claim that their legal rights as employees were violated in some way.
EPLI violations have increased for cannabis companies
According to sales industry professionals, U.S. cannabis sales are projected to continue to increase substantially. Sales are projected to reach $30 billion by 2023, and $66.3 billion by 2025 says experts like Cision Distribution. Flowhub highlight statistics that support this estimation for sale increase, stating that as of 2021, "12% of Americans are active marijuana users, nationwide cannabis sales increased 67% in 2020, [and] support for legal marijuana is at an all-time high of 68%."
Industry growth is a great thing. However, with growth in sales, support, and usage comes an increase of risks, exposure, and lawsuits. Cannabis companies are rushing to hire more staff as the product demands continue to increase. During this rush, things like important protocols are being put on the backburner, including HR functions and team stability assessments. All of which has resulted in more cannabis companies increasing their exposure to EPL claims. It does not help that cannabis companies have always faced greater exposure to EPL claims than non-cannabis companies since they have high tendencies to hire/fire/layoff, and there are more demanding EPL laws in states where cannabis recreational/medicinal use is legal.
Violations can be all kinds of things. Some common examples of EPLI claims include:
Sexual harassment
Physical assault
Emotional harassment
Discrimination (i.e., racism, sexism, etc.)
Acts of retaliation
Negligence
Wrongful disciplinary action (or lack of)
Wrongful termination
Unsafe working conditions
Deprivation of character
Improper care of employee benefit plans
Failure to hire or promote
Breach of employee contract
Do you need EPLI?
If you have any employees, Mosaic Insurance recommends that you have EPL insurance. Having employees means that you have a risk for facing claims like those above. EPL coverage will help protect you against these claims, whether you are found at-fault or not since EPLI can provide you with legal services for a covered claim. There have been plenty of companies who have been hit hard in the wallet fighting claims they were later found not guilty for…It is not unheard of for a company to close down permanently from such events. EPLI can help provide you with legal aid and can include coverage for government fines.
The bottom line is that even though cannabis general liability insurance is good to have, it does not provide enough protection alone to cover the type of business exposures that EPLI covers. Just like how you have different departments and job roles in your company to hit all the important daily tasks that need to be done, you will want to have insurance coverage that will cover various areas of your business if you are hit with a claim.
Ways you can help avoid EPLI claims:
Keep good records
Be organized and detailed on items like:
Timecards
Complaints
Injuries
Vacation days
PTO
Sick Days
Maternity/paternity leave
Have an official hiring process in place that is done by multiple people.
Have a clear job description that talks about location, tasks, pay, hours, benefits, and pre-qualifications/training/certificates. Include any other important information, such as if an employee must do any type of training after being hired.
Interviews with more than one company representative tend to be more successful.
Determine quality platforms/locations to advertise the position so that you get more professional candidates.
Make sure that new employees get an employee handbook. (More on employee handbooks below—under the insurance cost section.)
Complete training of some kind on ethics and behavior. New employees need to walk away knowing what behavior is not accepted and what is expected.
Make sure that new employees get the proper job training immediately after hire, and/or have the needed abilities for their job duties prior to employment (such as licenses and/or prior experience).
Walk through the important process of job duties for your specific company. Remember, just because they had the same job elsewhere does not mean that they will know the specific do's, don'ts, and how to's of your procedures and setups.
Existing employee practices:
Have frequent team meetings so that people are in the loop. Meetings can also help you pick up on any friction between people, issues with quality control, confusion amongst tasks, etc.
Decide if any/all your employees need any type of refreshers quarterly or after a major event. (

Ethic reminders, p

rocedure changes/reminders, n

ew tasks, w

here/who to get answers from regarding specific items, and p

rocedure review regarding managerial duties.)

Have employee evaluations regularly so that you can give constructive feedback to your team (what is working, what to improve on, etc.).
Make sure that breaks are being taken correctly.
Ensure that timecards are solid—minimal hours are being met, overtime hours are being pre-approved and paid, time-off is being given when promised, records are being kept properly, people are clocking in/out on-time, etc.
Former employee practices:
Have action steps in place for what needs to be done after an employee leaves.
Determine if you need to consult with a lawyer, HR, etc. regarding negative termination.
Talk to your team that will be affected and re-assign any needed tasks. Keeping them updated on hiring a replacement can also help keep your team stable.
What cannabis companies can really benefit from EPL Insurance?
All companies can benefit from EPL coverage. Here at Mosaic Insurance, common cannabis companies that we write EPLI policies for include:
Retail shops
Vape shops
Distributors
Dispensaries
Wholesalers
Harvesters
Transporters
Delivery companies
Goods manufacturers
Equipment manufacturers
Laboratories
Testers
Landlords of cannabis businesses
Processors (including third party processors)
Cultivation companies (indoor facilities, outdoor operations, and greenhouses)
Do you have another type of cannabis company? Not a problem! Give us a call, send us an email, or fill out our get a quote form to see how we can help you and your specific needs. You can also use our chat feature at the bottom of your screen. We write cannabis insurance for eight different states, including Alaska, Arizona, California, Colorado, Montana, Nevada, Oregon, and Washington. Our hours of operation are 8:30 am – 5 pm, Mon-Fri Pacific Time.
How much does EPL Insurance cost?
Like with other insurance, cost depends on different factors, such as:
Clientele
Location
Size of property
Number of stores/locations
Number of employees
Risk assessment (i.e., past claims/loss history)
Other insurance policies already in place
Endorsements selected
Deductible options
Financial states of the company
The existence of dispute resolution procedures
Management has been educated on various company procedures, such as: Disciplinary action, Resolution control, Firing, Hiring, Promotion, Demotion
Employee handbooks
The existence of employee handbooks
If employee handbooks are given to all employees from initial employment
If they contain a clear information regarding items like…
Employment At Will contract
Not guaranteed employment statement
Rights as an employee
Definition of misconduct (i.e., sexual harassment, discrimination, defamation, etc.)
How to file an EPL complaint
How to report to HR
Steps on bringing an issue to a manager
How to request time-off/call in sick (and update timecard)
Reach out to Mosaic Insurance and we can run some specific numbers for you. We have been writing cannabis insurance since 2012, so we are ready to help you get the insurance coverage that you need for your cannabis business. Answering questions, providing you with different top carrier insurance options, exploring competitive rates, creating coverage plans with your individual coverage and financial needs in mind, and walking you through your policies is what we are here for! It is the independent insurance broker advantage.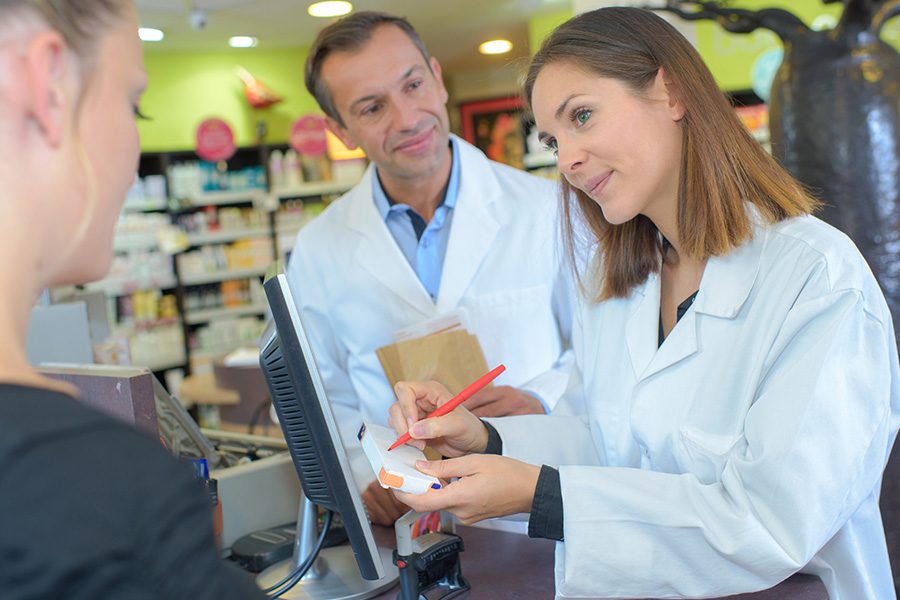 Get Started Today
As an independent agency, we are here to help you find the right Cannabis Employment Practices Liability Insurance coverage.
Get a Quote
  Cannabis Employment Practices Liability Insurance Quote Request
As an independent agency, we are here to help you find the right coverage.
Get a Quote
It only takes a minute to get started.
Fill out the form, we'll be in touch.

Review options with an agent.

Get the coverage you need.
Would you rather discuss this in person? Get in touch with an agent today!