Insurance Telematics Discount for Businesses
How your business can keep the same dependable coverage for less money!
How can a telematics program lower your commercial insurance bill?
Home » Insurance Telematics Discount for Businesses
Telematics is a lot like driver's ed. If you have ever taken a driver's education course, or know what it entails, then you know that an instructor is in the car with you as you practice good driving before your driver's license test. The instructor gives you complements on your good driving and recommendations on the things that you should work on to improve your score.
In a telematics program, it is almost the same thing—except instead of a new driver's license as an award for good driving, you save money on insurance premium! Instead of an instructor in your company vehicle, your employees have an app on their work phone or a plugin device under the work car steering wheel that logs their driving habits like a driver's ed teacher would. Also like a driving instructor, the system gives analysis reports, providing the things that your worker is doing well and giving them pointers on what can help improve their good driving score and thus increase your good driving discount. The reports have details that can help you feel like you are riding shotgun while your employee works. You will be able to see their braking behaviors, acceleration tendencies, daily mileage amounts, traffic trends, areas they visit, commuting schedules, phone usage, and the like.
Read more about how to get a good driving discount for your business below. If you like what you see, learn more about our insurance discount programs for your personal insurance! We have some personal lines carriers that give up to a 20% discount to good drivers who complete their program. A 20% discount tends to save our personal lines clients around $400 yearly. You can also reach out to our personal insurance department by phone at 425-320-4280, or by email at info@mosaicia.com.
Which Carriers Participate in Telematics for Businesses?
While there are definitely more carriers who offer telematic discounts for personal insurance than for commercial insurance, we do write insurance with some carriers who participate in telematics for businesses. Below is a list of carriers we have worked with in the past who offer a commercial telematics program. Please keep in mind that this is not a complete list and that insurance carriers are subject to change and many change guidelines at any time.
1. Progressive Insurance (The Snapshot Proview Program is for commercial lines)
2. Allstate Insurance (The Drivewise Program is for companies in some states, such as Arizona, Colorado, and Texas.)
3. Nationwide Insurance (The Vantage 360 Fleet Program is for small businesses)
4. Travelers Insurance
What Does It Mean to Be a Good Driver?
How can you qualify for a good driver discount? There is a reason why good driving discounts are often called safe driving discounts. Insurance carriers have different factors that help determine what is good (safe) driving. See below for some examples.
Little/no hard braking. Gradual and smooth braking is considered good driving. Hard braking can signify that your commercial driver wasn't alert, wasn't ideally flowing with traffic, was in unsafe territory, and/or created an unsafe situation that could have led to an accident.
Little/no hard acceleration. Fast acceleration can be seen as aggressive driving. On the other hand, gradually accelerating is usually seen as good driving because it can give your driver more reaction time and give them a better understanding of road and weather conditions. Plus, aggressive acceleration can be bad for the company car, especially if it's not completely warmed up (you don't want your employee to be hit on the freeway from a sudden breakdown!).
Avoiding hard turning. Like with hard braking and accelerating, it is deemed dangerous, and thus bad driving, to take hard turns. Your driver will want to do the recommended turn speed limit or less—whatever is currently safest.
Driving low miles. The longer that your work driver is driving, the higher their chances are for them to hit someone, be hit by someone, run a red light, become fatigued, etc.
Having little idle time. Idle time signifies traffic. Traffic signifies a higher chance of your company driver hitting someone because there are more people on the road to hit. Traffic also increases the odds of getting a minor fender bender because of backed up lights, impatient drivers, and lots of stopping and going.
Little or no nighttime driving. It's harder for your driver and others to see in the dark, crime is more dominant, drivers are more likely to be tired, there are less witnesses, security cameras catch less, and street racing is more common at night. All these factors expose you and your driver to more risk than daytime driving.
Some Other Telematics Frequently Asked Questions (FAQs)
How much money can you save using telematics?. It depends on your employee's good driving score, your carrier and their program, past driving history, and how much you are currently paying for your coverage. While we cannot give you a one-price-for-all number, we can help you better determine your potential savings for your specific situation. Just ask your Mosaic agent.
How can telematics make a big difference for your drivers? As Travelers Insurance states, "Motor vehicle accidents are the #1 leading cause of work-related fatalities. The average on-the-job motor vehicle accident costs employers over $70K." Travelers also talks about how telematics can help your drivers be aware of their driving habits, and improve their driving, so that they can reduce the risk of accidents.
How long is a telematics program? Lengths can vary from carrier to carrier. Typically, carriers have programs that last around a month, but some carriers have programs that are 6 months.
How can your employees become better drivers and improve their scores during the program? Most carriers have an analytics section on their app where you can review how your drivers are doing and tips on how to improve. Also, as a general rule, review the things that determine a good driver and emulate them by being cautious and alert while you are driving.
What if my driver did good, but not great? You can still get a discount if your work drivers are not perfect or close to perfect. Some insurance carriers have a grading system that will give you up to a certain percentage off. So, that means that your driver does not have to be 100% perfect to get a discount. However, we also want you to know before the fact that if clients do very poorly in the program, there is a chance of a coverage cost increase with some carriers. Most of our clients who try telematics do not have this happen. Call us and ask us about what your options are, and how things will work for you—we will not keep you in the dark when setting you up with the program.
Other than saving money, why do a telematics program? Your employees can learn what they need to work on to help improve their driving skills in your company vehicles. In turn, improving their driving skills can help them avoid accidents, tickets, and injuries to themselves, other drivers, pedestrians, and animals. For example, Nationwide found that in their Vantage 360 Fleet program, 74% of work drivers in the program had 47% fewer claims and 48% less-severe claims after participating the commercial telematics program. Avoiding accidents and tickets alone is great, but what makes it even better is that you can also avoid premium increases that happen after you have a claim. Premium increases can stick with you for years. Also, data from telematics has helped in cases of accidents—sometimes to prove who is at fault and other times to prove factors like speed, which can come in handy if someone makes false injury allegations (see examples here).
What are some other ways that your company can save money on business insurance?
Bundling Business Owner's Insurance & Commercial Auto Insurance
CDL Discount
Anti-Theft Discount
Paid-In-Full Discount
Automatic Payment Discount
Electronic Delivery Discount
Longevity Discount
More details on the list above for how your company can get "cheap insurance":
How can you keep the same dependable commercial coverage for less money? You can decrease your commercial auto insurance premium and business owner's property insurance premium by taking advantage of insurance discounts! So, instead of Googling "cheap car insurance," or "cheap business insurance," see what Mosaic has to say below about how you can save money.
Bundling your business owner's insurance and your business auto insurance means that you are getting both coverages with the same carrier. Many carriers like it when you do this, so they will offer you a discount, including Progressive and Travelers. Bundling insurance is fast and easy—just reach out to us for a new client appointment or ask your agent directly if you're already a Mosaic Insurance client. While you are at it, also ask about a commercial umbrella policy. An umbrella insurance policy for your business gives you a substantially larger coverage amount for a minimal increase in premium. This means that you can have higher coverage limits. Some of our carriers who we write business umbrella insurance with are Nationwide and Travelers.
If your drivers have an official commercial driver's license (CDL), you can get a discount. Progressive is an example of a carrier that has this discount.
Getting an anti-theft discount is achieved by having security cameras, alarms, and other theft deterring features on your business building and company work vehicles. With some insurance carriers, you can also get a discount if you have a security guard on staff. Not all carriers offer anti-theft discounts, but a vast majority do, so don't hesitate to ask if yours does!
With a good portion of our carriers, paying your insurance premium in a single transaction can qualify you for a paid-in-full discount. Some of our carriers that have been known to offer this discount for our clients are Progressive, Allstate, and Travelers. Give us a call to learn more about this.
We have some different carriers who offer Auto pay billing discounts, including Progressive and Liberty Mutual.
Did you know that digital discounts were a thing in insurance? Some insurance carriers offer a discount just from simply going paperless (also known as the electronic delivery discount). You can switch bills to electronic delivery by visiting your insurance company's website and going to your account settings. You can also reach out to your Mosaic Insurance agent for guidance.
We are ready to help your company! We are ready for your questions, and to explore telematics or other business insurance topics with you. Please contact us today.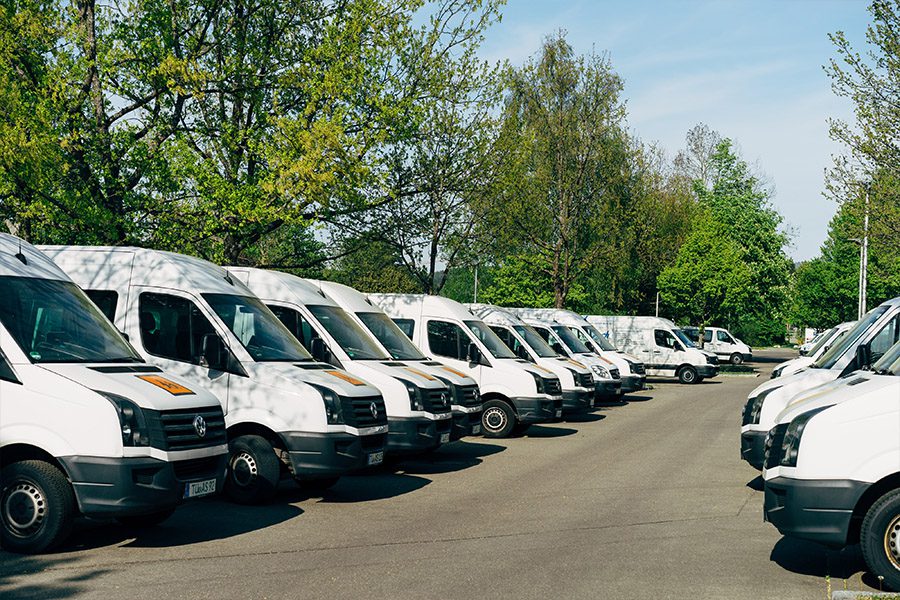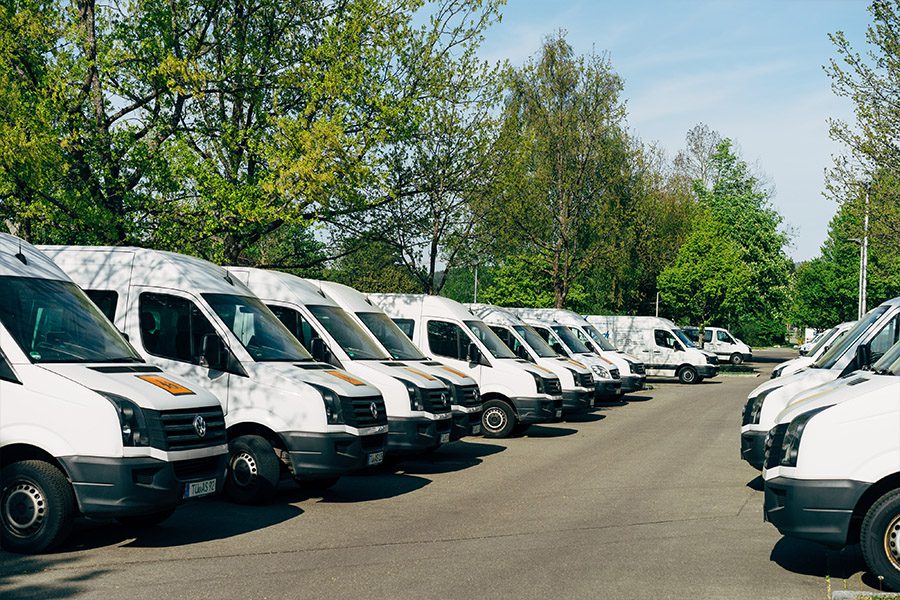 Get Started Today
As an independent agency, we are here to help you find the right Insurance Telematics Discount for Businesses coverage.
Get a Quote