Also, it can be GAME ON in court if you're not careful, so get some quick insurance tips too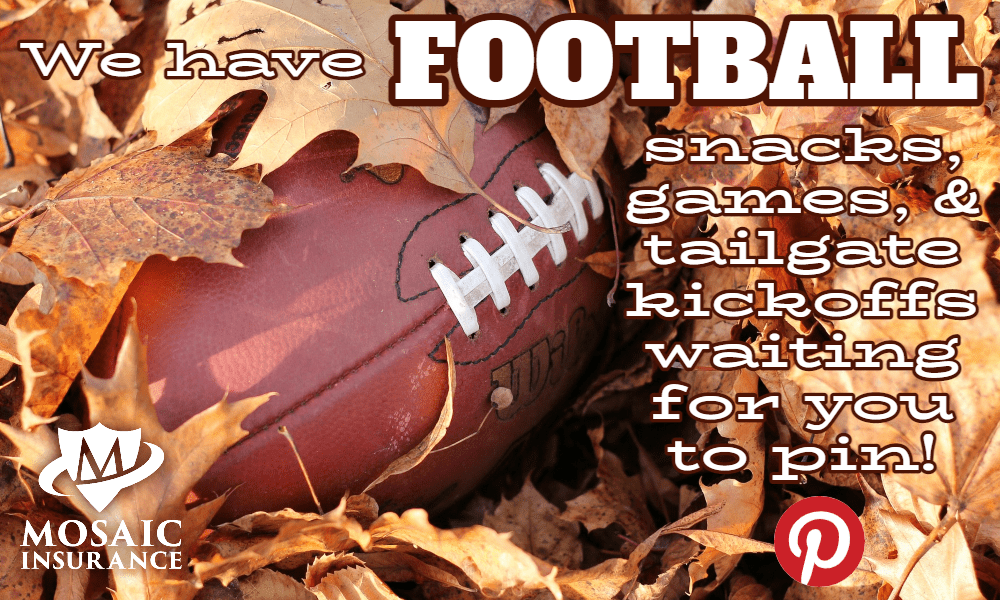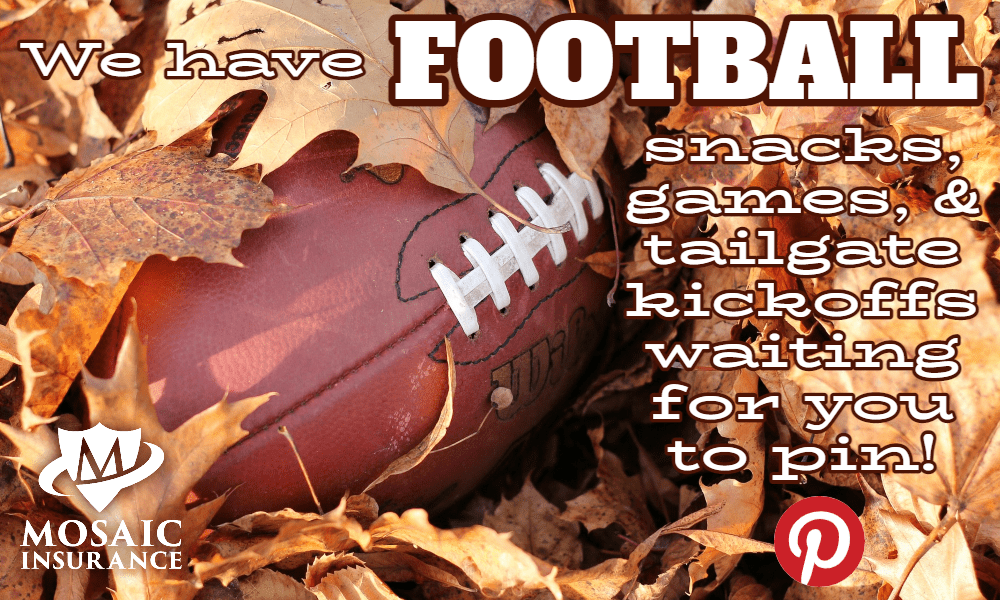 If you're looking for game night 101, you've come to the right list! After you read about some important safety steps, check out our list of over 200 snack ideas, 60+ party games, and important tailgate dos and don'ts.
Also, these ideas are not just for Super Bowl night. They can be used for games between now and then, other sports games, birthday parties, engagement parties, and more! You can pin this blog post to make sure that the party never ends.
Insurance That You'll Want to Review
The more people, the more chances that someone could get hurt. It doesn't hurt to protect yourself and your assets.
Quick Facts to Know:
Liability insurance protects you if someone gets hurt and/or has their property damaged or stolen.
Your property insurance helps protect your property if it gets damaged or stolen. We can also chat with you about what coverage on your home and car insurance policies can help protect you and your family if you and/or they get hurt on your property.
Some Personal Insurance That You'll Want to Review and Make Sure Is Good to Go Before Game Day:
Your Car Insurance:

Make sure that you have stable uninsured and underinsured motorist coverage.
Consider getting rental car insurance if you do not have it already.
Consider getting full coverage and medical payments coverage.
Review your liability and

PIP

portions of your policy.
If people will be coming over to your house, review your classic car insurance, motorcycle insurance, RV insurance, boat insurance, ATV insurance, and/or specialty insurance for any other cars and expensive toys like snowmobiles. You never know if someone will accidentally hit them or damage them in some way.

BUSINESS OWNERS: Are you thinking of having a fun shindig on your commercial property, or at a local restaurant or somewhere else that you can rent? You will want to review the same areas in your commercial insurance policies as the ones listed above, paying very close attention to liability aspects. Also, if you are going to rent out a space, ask us about event insurance.
Are You Hosting? Make Sure That Inside & Outside Is Safe!

Below are some ideas on how to help keep your guests safe.
1. Good lighting indoors and outdoors.
2. Make sure that your patio, deck, and driveway are safe to use and up to code.
3. Have a fire extinguisher ready in case cooking goes wrong.
4. Make sure that people respect neighbor's property.
5. Do not play games close to neighbors or the street. (Rogue balls can break windows, cause car accidents, hit pedestrians, etc.)
6. Eliminate all tripping and slipping hazards.
7. Be aware of food allergies.
8. Block off all access to pools with gates and locks.
9. Lock up any guns in a safe.
10. Drink responsibly.
11. Watch children closely.
Don't Worry, We're Not Here to Rain on Your Game Day!
Yes, things can be more fun if no one gets hurt or sued, but let's not focus on the bad. You have the safety tips, now let's kickoff on the fun, shall we?
1. Football Food!
2. Games Before the Big Game
3. Football Tailgates
WIN!
Now, who are you rooting for this season—NFL and college teams? Do you think that your NFL football team will make it to the Super Bowl? Or that your college football team will beat their biggest rivals this year? Tag us in your football social media posts! We'd love to see all the fun that you and your friends and family are having. Most of us here at Mosaic are BIG football fans—The Seahawks, Huskies, Cougs, and more!
Here are our social media platforms to tag us on:
Here's to a great football season!